Kshirsagar Cancer Treatment in PCMC, Pune, India is a renowned cancer care center known for its exceptional services. Equipped with advanced screening and imaging techniques, we ensure precise diagnosis, evaluation, and assessment, which are crucial for effective treatments. Our primary focus is to enhance the quality of life for our patients through comprehensive and personalized treatment plans tailored to their specific needs and requirements.
Our expertise lies in treating a wide spectrum of cancers, including complex cases, using multidisciplinary approaches that prioritize the overall well-being of our patients. The center boasts a team of nationally and internationally acclaimed oncologists and doctors, recognized for their unparalleled medical knowledge and commitment to delivering the highest standard of care. They will assist you in understanding the various treatment options available, empowering you to make informed decisions.
Having served the PCMC, Pune community for numerous years, our cancer clinic is the ideal choice if you're searching for a cancer hospital nearby. We prioritize your well-being and strive to provide exceptional care throughout your cancer treatment journey.
More About Cancer Treatment In Pcmc, Pune
Our clinic has tie up with best cancer hospital in pune for advanced diagnosis & treatments. Cancer treatment in pune can be difficult treatment at any stage. Our Oncology services offers a wide range of comprehensive treatments for the diagnosis and treatment of all types of cancer. The goal of treatment is to provide holistic coverage of cancer treatment in pune, which includes active treatment of all types of cancer through surgery, chemotherapy in ahmednagar and regular supervision and counseling sessions.
Oncology today requires precision, skill and dedication. Our , mastectomy specialist in team combines the best expertise in medical, surgical and radiation oncology. Keeping up with the latest advances in cancer diagnosis and treatment, clinical trial department offers patients targeted therapy, and electro chemotherapy. We strive for easy access to special care and strives for technological expertise for the best possible service to people.
Breast Cancer Treatment In Pune
Surgery is a medical procedure that involves the physical extraction of a tumor, typically along with some adjacent tissue. In the case of breast cancer, during surgery, a biopsy may also be conducted on one or more lymph nodes. The extent of breast tissue removal along with the tumor can vary, depending on factors such as the tumor's location, extent of spread, and individual preferences. Additionally, skilled doctors at the leading cancer hospital in PCMC can remove certain lymph nodes from the armpit area for further examination and testing for the presence of cancer cells. This valuable information aids the doctor in planning an effective cancer treatment strategy following the surgical procedure.
Surgery is a frequently employed treatment method for various types of head and neck cancers. The primary objective is typically the complete removal of cancer cells. However, this can present challenges, especially when the cancer is located near the larynx, potentially resulting in speech impairment for the patient. Surgery is also commonly used to remove some or all of the cervical lymph nodes to prevent further disease spread. With early detection, many types of head cancers can be effectively treated.
While the main focus of treatment is to eradicate cancer, preserving the functionality of nearby nerves, organs, and tissues is equally important. When designing a treatment plan, cancer specialists consider how the chosen approach may impact a person's quality of life, encompassing factors such as physical sensations, vision, speech, breathing, and swallowing.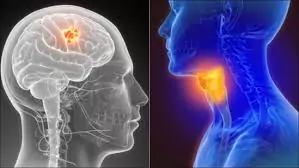 Gynecological Cancer Treatment In Pune
Gynecological radiation therapy pertains to cancers originating in a woman's reproductive organs. There are five primary types of cancer that affect these organs, namely the cervix, ovaries, uterus, vagina, and vulva. Collectively, they are referred to as gynecological cancers.
Additionally, there is a rare form of gynecological cancer that affects the fallopian tubes. To address the risk of developing gynecological cancer, we provide a preventive procedure known as salpingo-oophorectomy. This surgical intervention involves the removal of the ovaries and fallopian tubes. By undergoing this procedure, high-risk women can experience a reduction in the risk of ovarian and related cancers by up to 80%.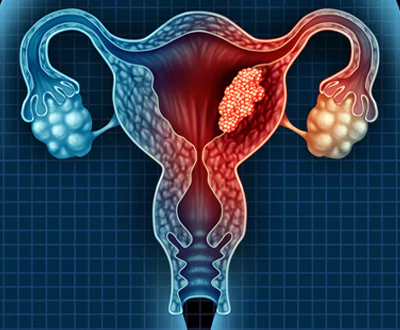 Best Cancer Treatment In PCMC, Pune 
Thoracic cancer treatment in Pune encompasses the management of cancers that originate within the chest or thoracic cavity. This includes lung cancer, thymic cancer, and tracheal (windpipe) cancer. Among these, lung cancer stands as the most prevalent form of thoracic cancer. Lifestyle factors, including diet, weight, and smoking habits, play a significant role in the treatment of thoracic cancer. Smoking, in particular, is associated with 90% of lung cancers and greatly amplifies the risk of esophageal cancer.
At Kshirsagar Cancer Clinic, our team of oncology professionals specializes in thoracic cancer treatment. We understand the unique challenges posed by different types of thoracic cancers, ranging from well-known cases like lung cancer to less common forms like thymus cancer and pleural cancer. We are dedicated to developing tailored treatment plans that cater to your specific needs, ensuring comprehensive support throughout your thoracic cancer journey. Contact our clinic today to arrange a personalized thoracic cancer treatment in Pune.
Treatment for kidney cancer treatment in ahmednagar usually involves surgery to remove the cancer. For cancer limited to the kidneys, this may be the only treatment needed. If the cancer has spread beyond the kidney, further treatments may be recommended. The best approach for kidney cancer specalist depends on many factors, including your overall health, the type of kidney cancer treatment in pcmc, how long the cancer has spread, and your treatment preferences.
The surgery your kidney cancer doctor recommends depends on the cancer and its stage, as well as on your overall health. There are few non-surgical methods of kidney cancer treatment in Pune. Small kidney cancers are sometimes treated with non-surgical treatments such as heat and cold. These procedures may be an option in certain situations, such as people who have other health problems that risk surgery.
Hepatobiliary Cancer Treatment in Pune
Hepatobiliary  immunotherapy in pcmc is any disease of the hepatobiliary system, such as disease of the liver, pancreas, gallbladder, bile ducts and biliary system (which produces and stores bile) and may require surgical correction. If liver cancer is detected early, it is small and has not spread, it can be operated on. Surgery can remove part or all of your liver. If all of these are removed, you may need a liver transplant. Recovery from liver cancer surgery in pune can take a long time. Liver transplantation has been shown to be the most effective Hepatobiliary cancer treatment for patients with liver cancer. Hepatobiliary cancer treatment depends on many factors like where your cancer is, a cancer specialist in pcmc  and its expansion (stage), the type of liver cancer, how well your liver is and your overall health and fitness.
Major methods of Hepatobiliary  immunotherapy are surgery, chemotherapy directly to liver, direct heating (heat removal) -radio frequency, Target Cancer Drugs and Radiotherapy. You can discuss the best treatment for cancer with our oncologists. Our clinic is leading clinic for Hepatobiliary  immunotherapy in PCMC and we have treated hundreds of patients successfully.
Frequently Asked Questions
Cancer is common, but it's not really an epidemic. An epidemic means a very rapid increase in the amount of the disease, and in most cancers, there is no real change. In some cancers such as stomach, there has been a decrease, and in some cancers such as breast there has been a small, steady increase. This increase may be partly because of better diagnosis. There is an epidemic of discussion and awareness (thank goodness), so that at last people are talking about cancer. Until recently it had been a taboo subject.
Yes and no! The high-fat, low-fiber diet common in developed countries may play a role in about a third of all cancers, but doctors don't know this for certain yet. There are no toxins or chemicals in modern foods that are proved to cause cancer. In fact, the opposite is true. For example, the fact that cancer of the stomach is becoming less common may be because of the way foods are preserved.
Because cancer cells are very similar to normal cells, and a cancer begins with a very small number of cells. In a small number of cancers, certain tests can detect early changes. The best example is cancer of the cervix (the Pap test).
Also, cancer is not one disease but a category of diseases.  For example, breast cancer is much different from lung cancer, so tests to detect or diagnose it are different.
Our other services
Head and neck cancer
breast cancer surgery
Gynecologist cancer surgery
Surgical oncology
Incomings tags: –
cancer treatment in pune, best cancer specialist in pune, best cancer hospital in pcmc, cancer hospital in pune, cancer hospital near me, cancer clinic in pcmc, Thoracic Cancer treatment in pcmc, Kidney Cancer treatment in pcmc, Kidney Cancer treatment in pcmc, Hepatobiliary immunotherapy in pcmc, Gynecological radiation therapy, mastectomy in pcmc, cancer hospital in pcmc, cancer treatment center in pimpri chinchwad, cancer clinic in pimpri chinchwad, breast cancer treatment in ahmednagar, oncologist near me, breast cancer doctor specialist, chemotherapy in ahmednagar, cancer treatment in Pune, cancer surgery in pune, cancer specialist in pcmc
Call  Us to talk to a health professional